We run day tours on weekdays throughout the summer. Please check our availability calendar to enquire about joining us here for a day which suits. Our tours are relaxed and flexible and we aim to include all ages and abilities. It's bus based but we do get out and about, although we are never far from the bus.
We provide morning coffees and a home cooked lunch, using our house in Pierowall as the base. Please let us know in advance if you have any special dietary requirements (our lunch suits vegetarians).
Westray is easily accessible from Kirkwall by ferry or plane (more details) . Your Westraak Day Tour begins when we collect you in our minibus from the Rapness ferry terminal, the airfield or your accommodation here in Westray. Our Day Tour is designed to give you an overview of Westray's history, archaeology, wildlife, culture and scenery at a relaxed pace.
Day Tours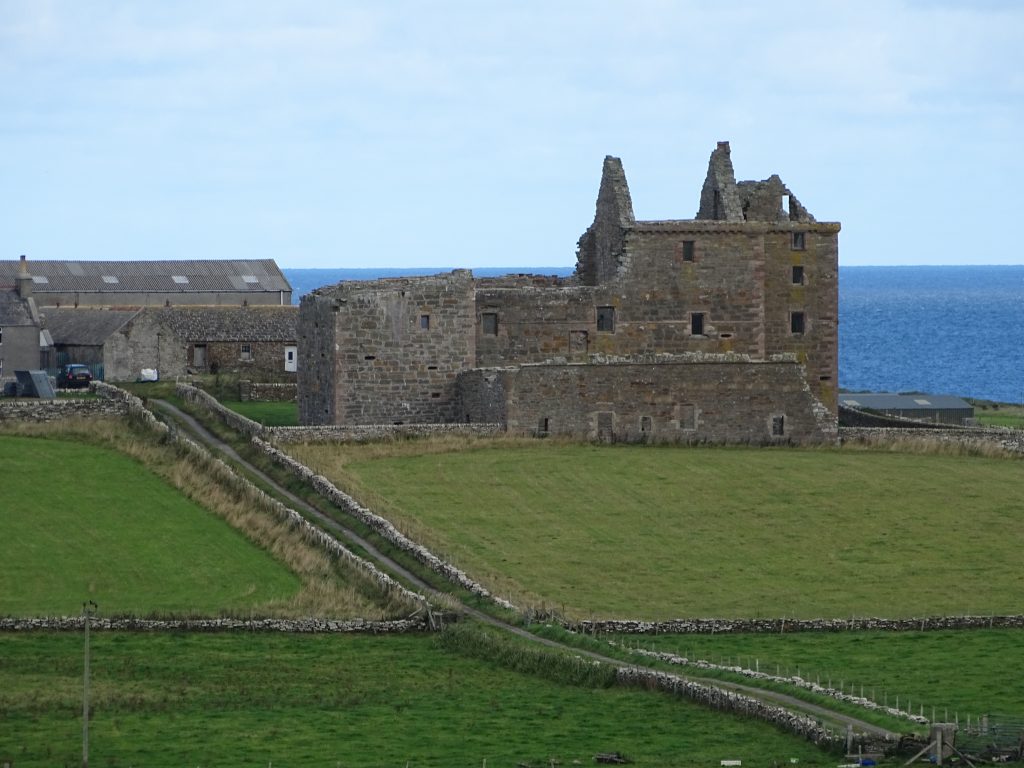 Noltland Castle
A 16th Century fortress built by Gilbert Balfour, a rogue with a colourful history. His character is reflected in the imposing ruins!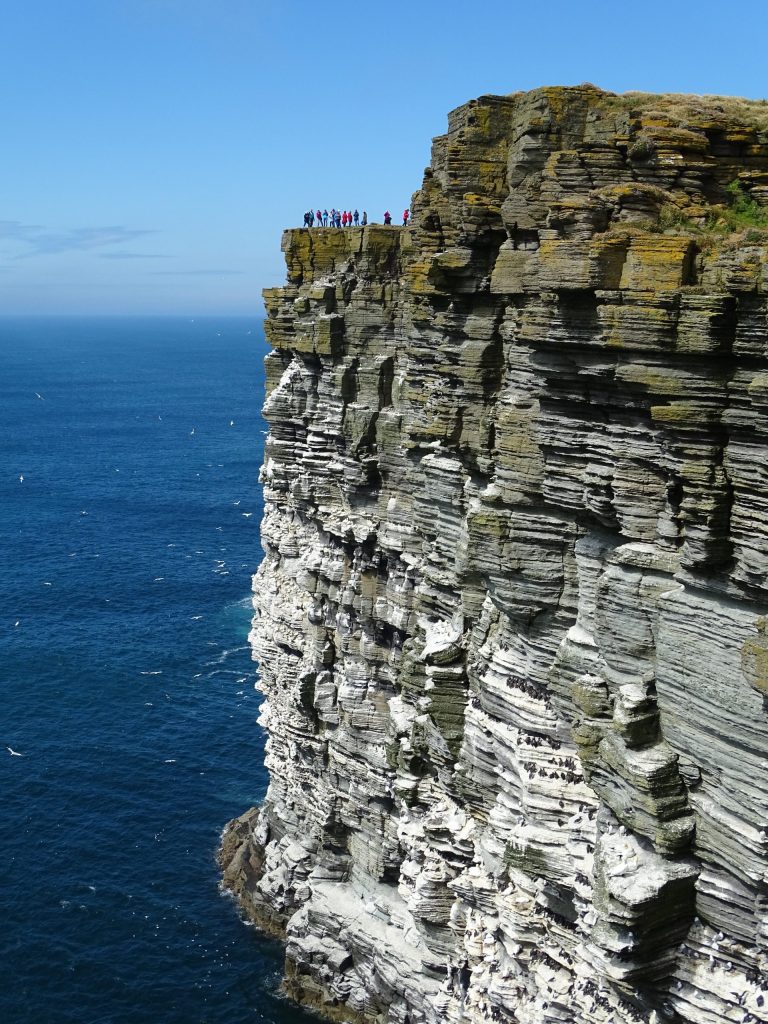 Noup Head
At peak season Noup Head is 'seabird city', a spectacular mix of nesting gannets, guillemots, fulmars, razorbills and kittiwakes, the largest such colony in Orkney and a highlight of our day.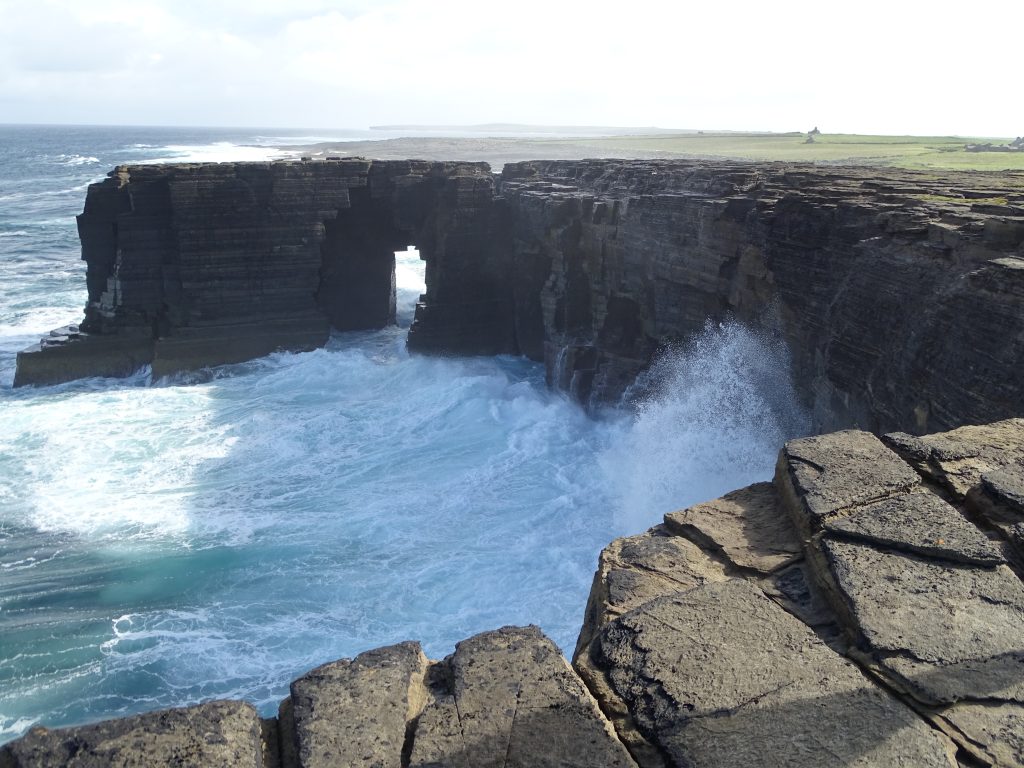 Aikerness Craigs
A lovely scenic spot at the North End of Westray, where it's easy to imagine scenes of shipwrecks and a dramatic rescue.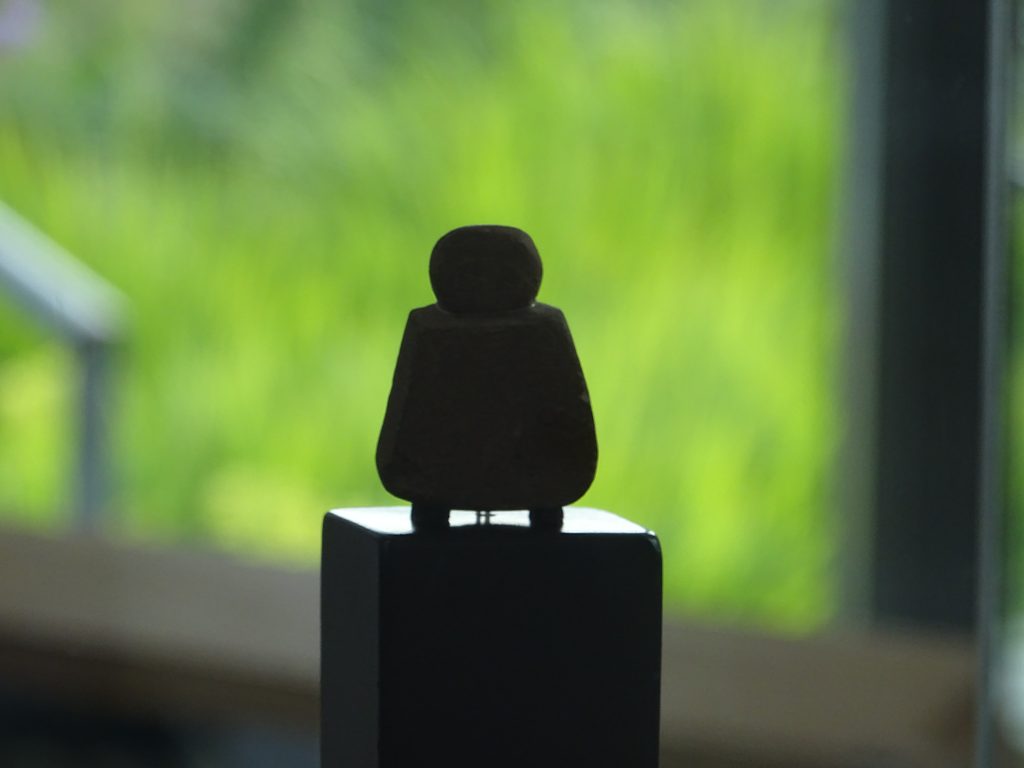 The Westray Wife
View the 5000 year old figurine in all her miniature glory at the Westray Heritage Centre in Pierowall. She was found at the Links of Noltland archaeological site near the Castle.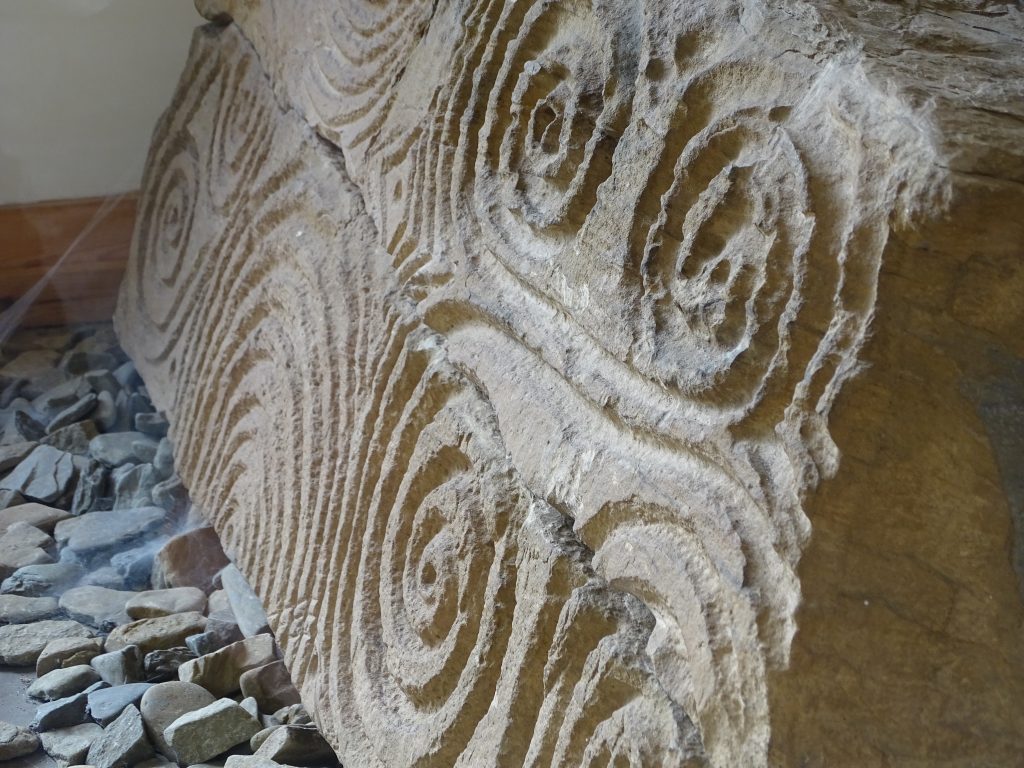 The Westray Stone
Another star of the Heritage Centre is a carved neolithic lintel from a chambered tomb located in the village. There's nothing like it in the UK.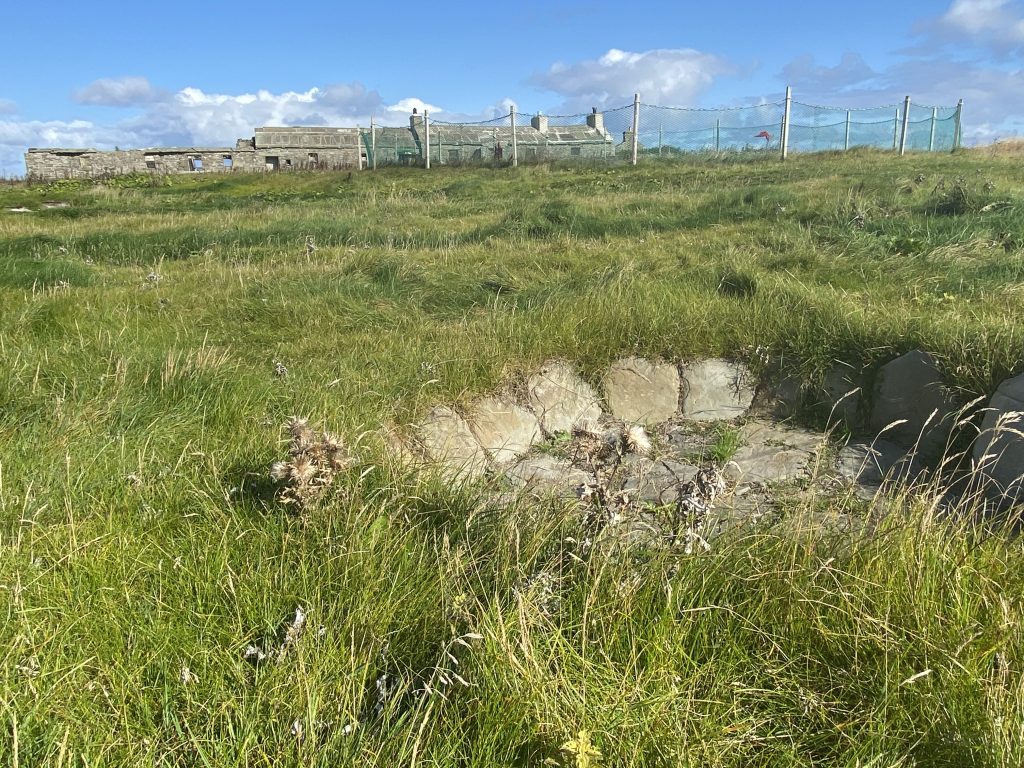 Rackwick Kelp Pits
The Kelp Green was the centre for Westray's kelp industry around two hundred years ago. You can see old Kelp pits and more recent tangle steethes on the shore.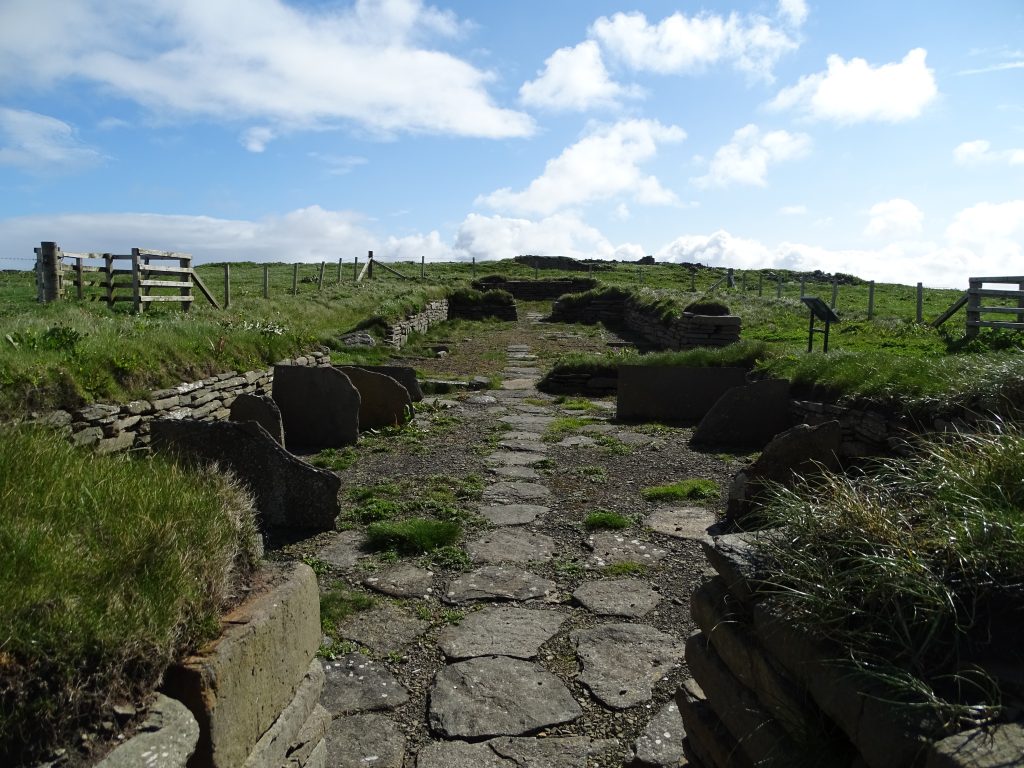 Quoygrew
We visit a Norse longhouse, continuously occupied from the 10th into the 20th century and excavated and then consolidated by York University at the turn of this millennium. The settlement is one of the most significant early Viking sites in Orkney.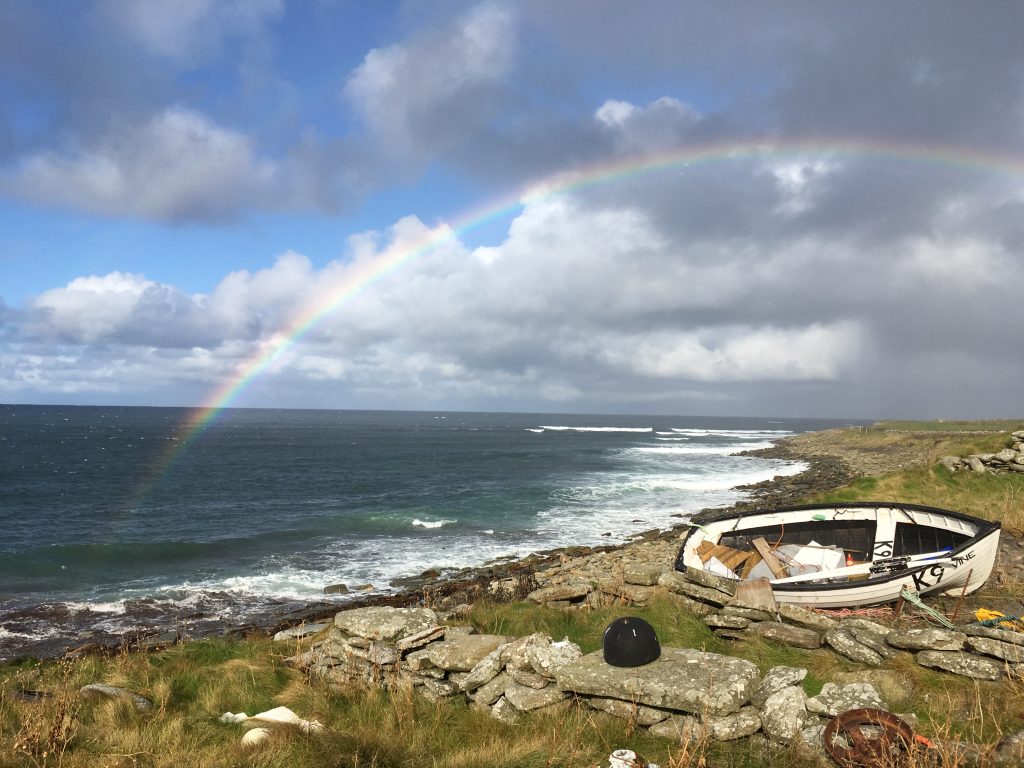 Viking Boat Noust
There are half a dozen Viking boat Nousts on the shore near Quoygrew.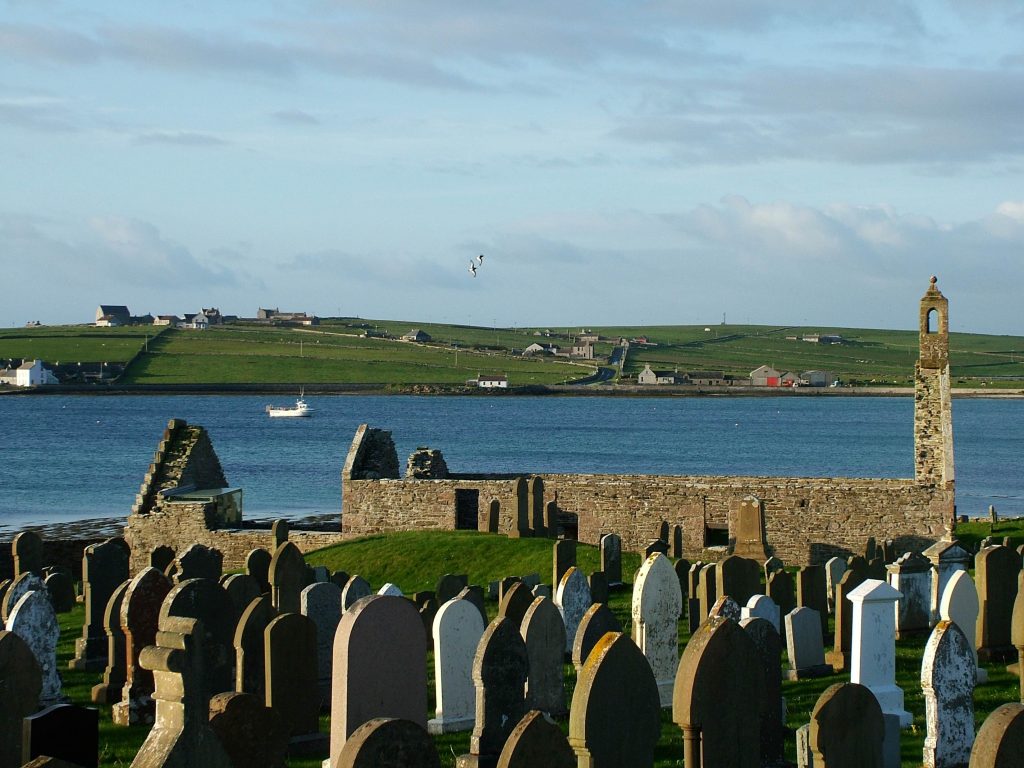 Lady Kirk
The Lady Kirk, or St. Mary's Kirk in Pierowall dates back to Norse times. Many of our guests with Westray connections find familiar names resting here.
Evening Puffin Tours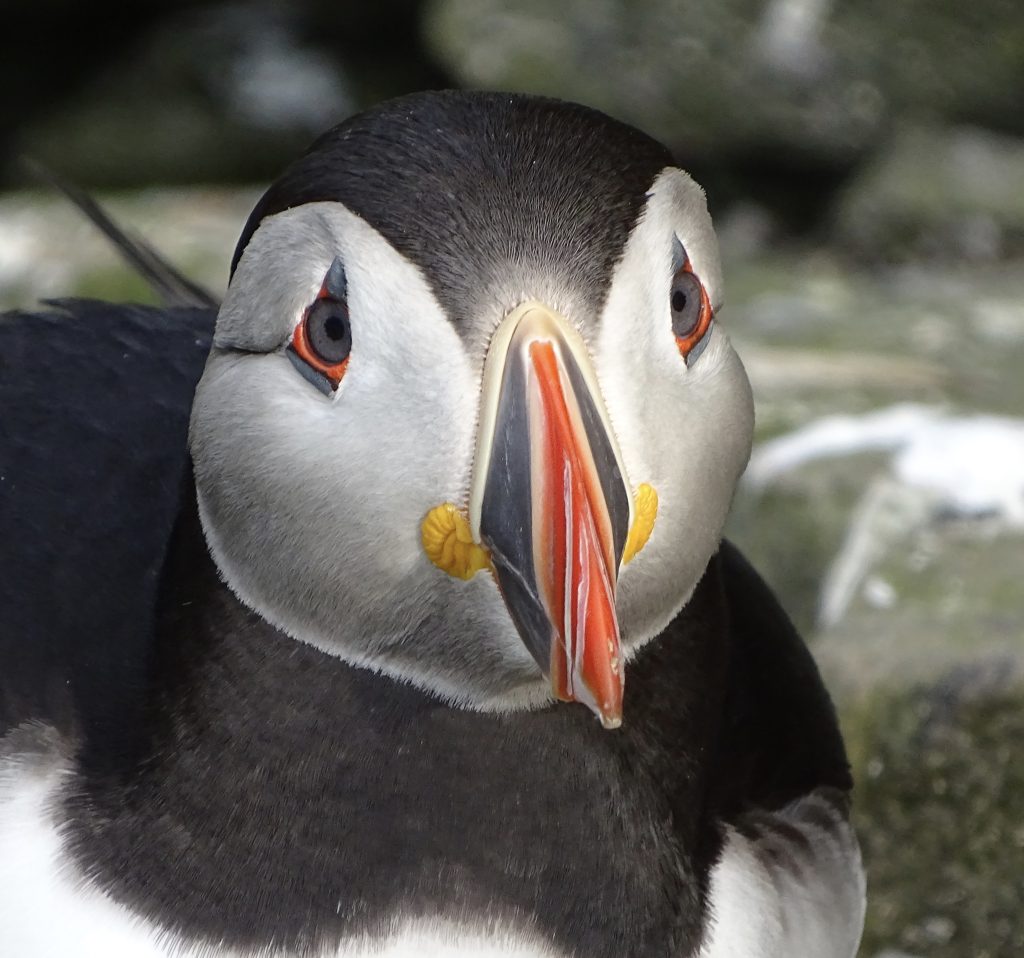 The Puffins return here to breed between mid-April and end of July and, for those staying overnight in Westray, we can provide Evening Puffin Tours. Sunset is the best time to see the puffins in large numbers and close at hand as they return to their burrows and is a memorable experience. It should be possible to see them during the day, especially in July, but we would always say peak puffin viewing is at sunset.
What to Wear?
The landscape can be a bit rough and wet so please wear suitable footwear. We do have a supply of waterproof jackets and trousers if needed but all visitors to Orkney should be prepared for bad weather and then hopefully be pleasantly surprised!
Tour Price
The full day tour costs £80 per adult (2023), which includes refreshments, lunch and any entrance fees.
The evening puffin tour costs £15 per adult.
We do offer discounts for children and larger groups. We are able to accept payment by card or cash and bank transfer as required.